JUST A QUICK HISTORY OF HOW NOLA'S BECAME
"YOUR FAVORITE NEIGHBORHOOD PIZZERIA SINCE 1980"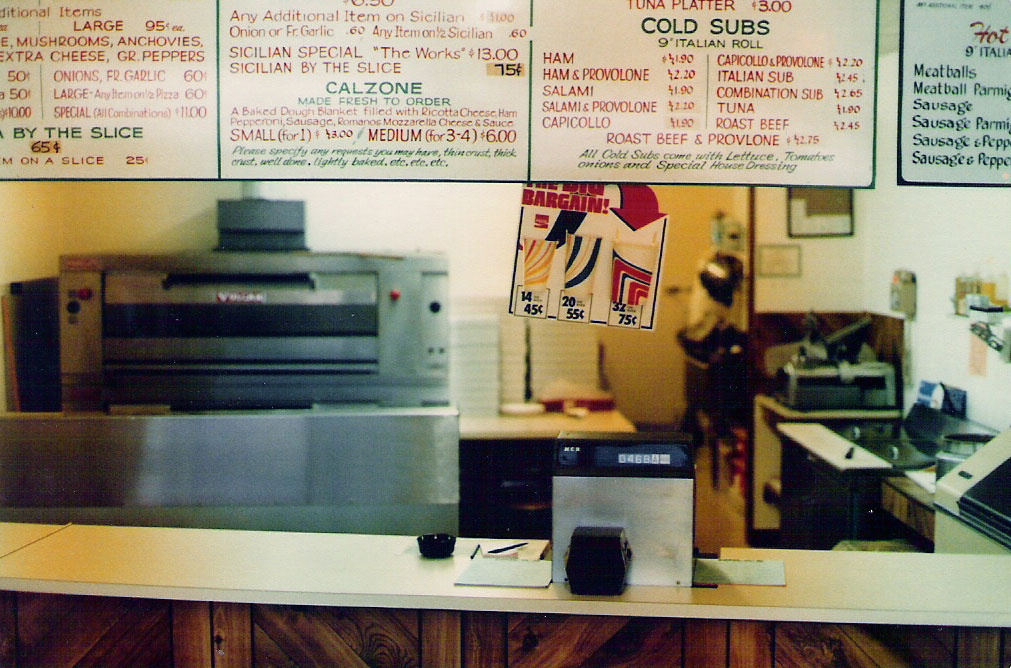 Nola's opened April 15, 1980. Ken and his brother-in-law, Mike Rosselli, ran Nola's for the first few months by themselves. Then Ken decided they would need some help because his wife was expecting their first child. He was concerned that she would go into labor on a Friday or Saturday and Mike would be left alone on one their busiest nights. So he called Keith Jones to help.

(Photo: The way Nola's looked when Ken bought it in April of 1980).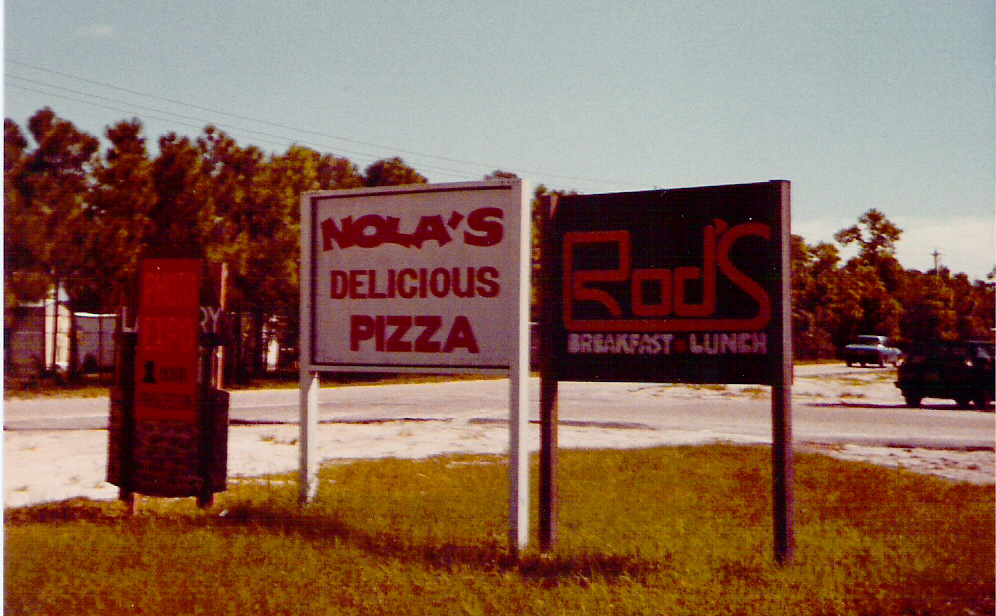 NOLA'S AND ROD'S SIGNS ON A 2 LANE FOREST HILL BLVD. AROUND 1982.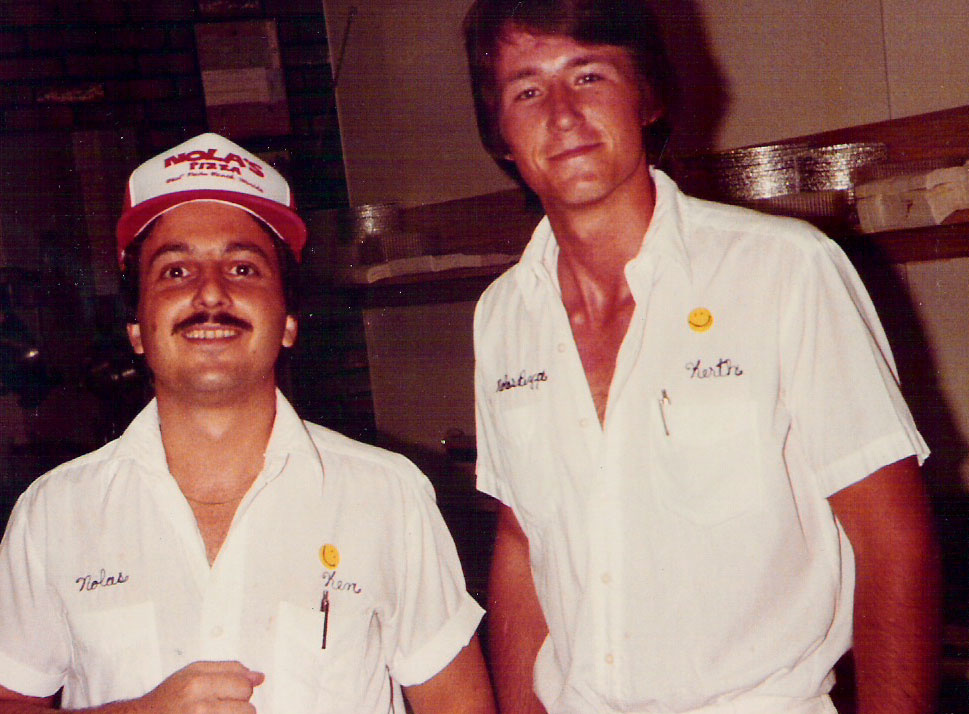 Ken met Keith while he was working as the pizzaman at Mannino's Restaruant in Wellington, which was located in the Wellington Country Plaza at the corner of Forest Hill Blvd. and Wellington Trace. (The plaza behind BurgerFi and Starbucks.) Keith started out as a prep person.

(Photo: KEN NOLA & KEITH JONES ABOUT 1982).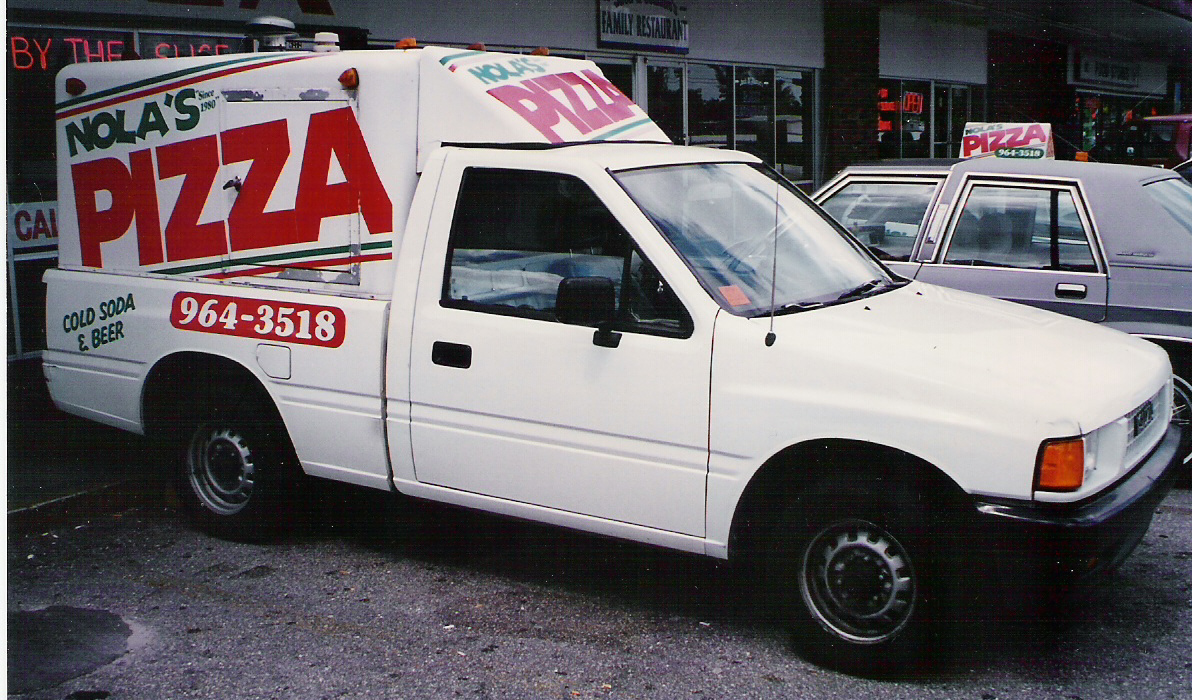 Brought on by competition from Dominoes, Nola's started home delivery, in 1985. Ken purchased his own delivery trucks, which were equipped with propane fired ovens to keep the pizza hot and fresh and 2-Way radios to dispatch the pizzas to your door. A lunch route was started to service the local businesses with hot pizza, fresh subs, salads and cold drinks.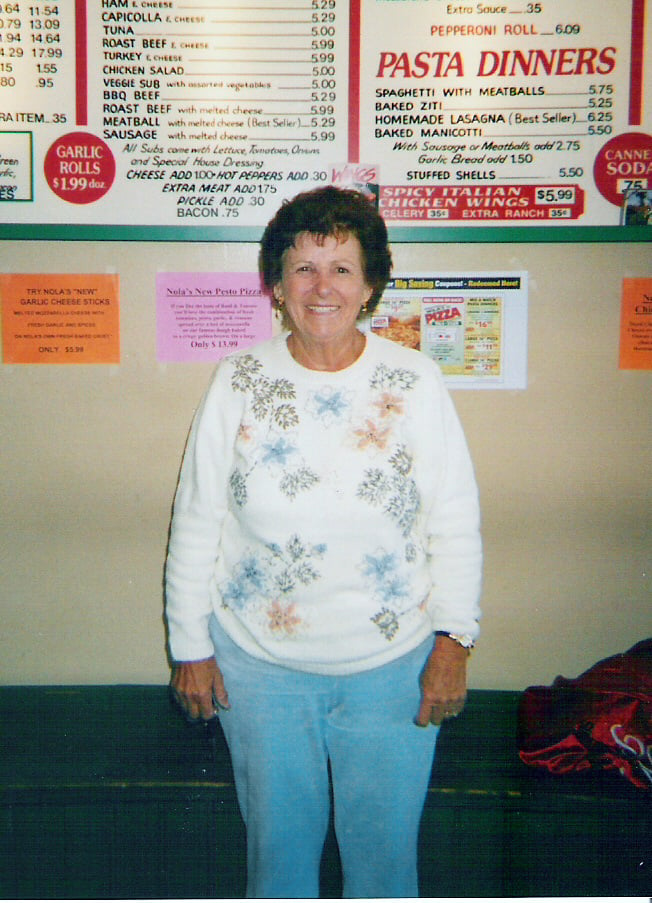 MARY SERVED THE LOCAL BUSINESSES THROUGH OUR LUNCH ROUTE FROM 1988 TO 2006.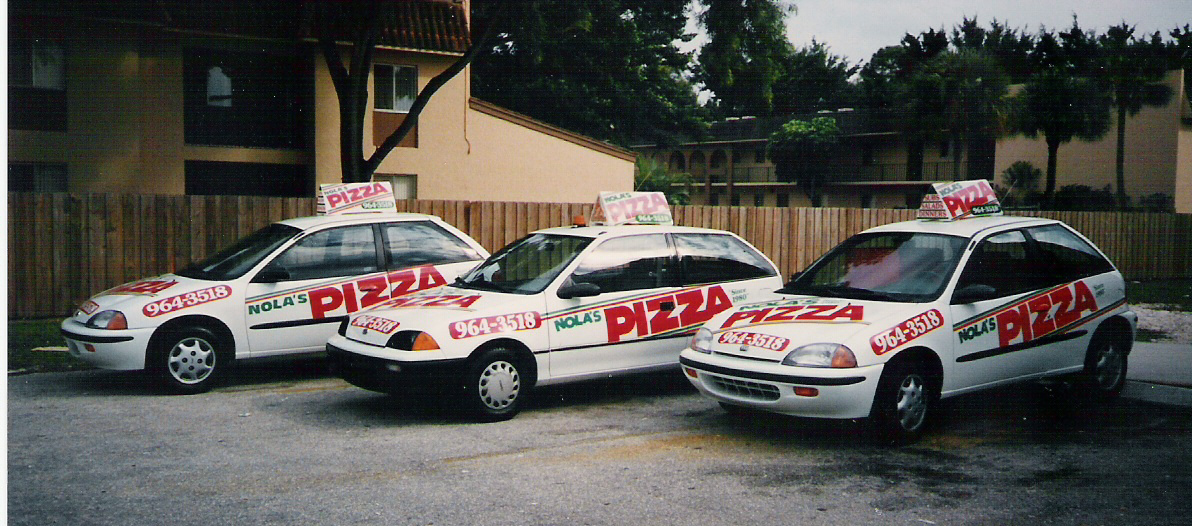 Nola's Delivery Fleet 1995.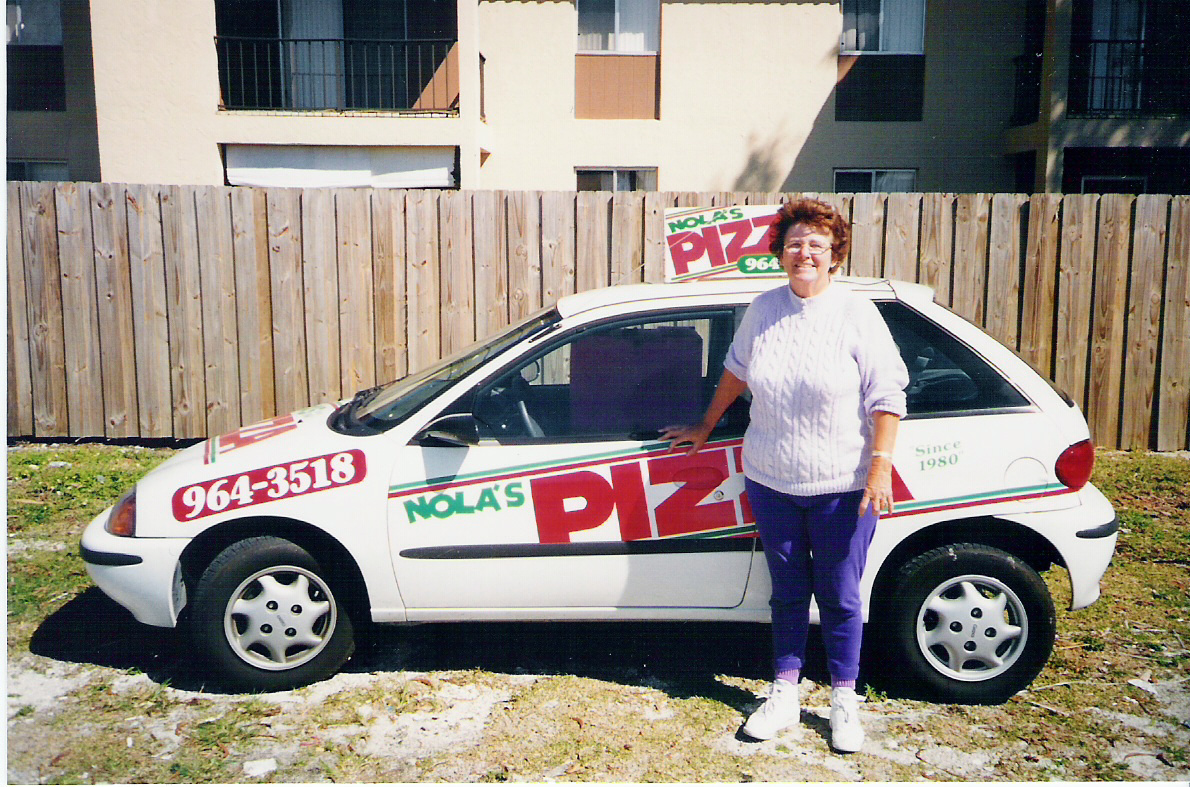 Mary and her new delivery vehicle.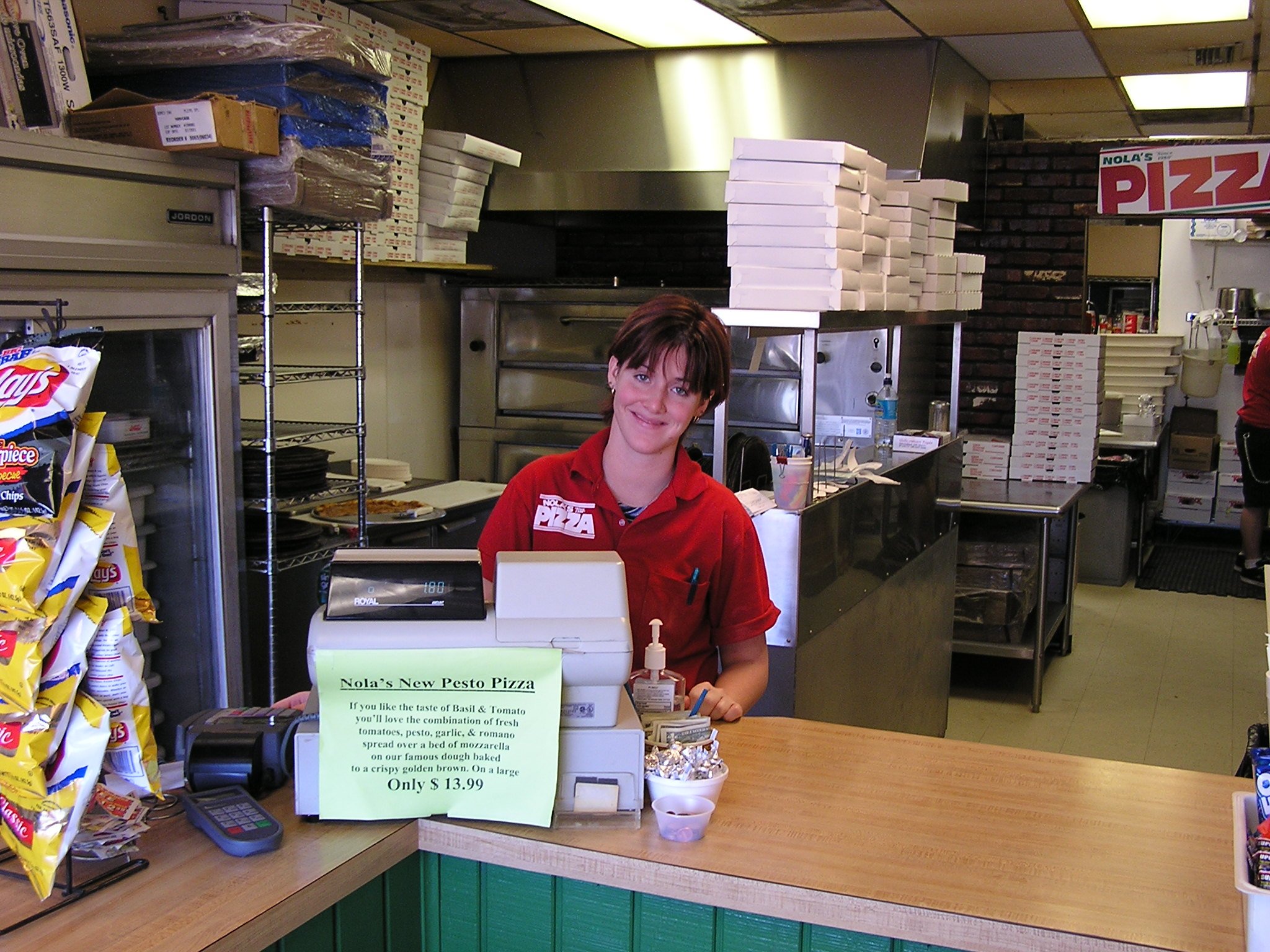 In 2002, while in high school, Brenda started working evenings as a part-time phone person. In May 2006, she became Nola's General Manager.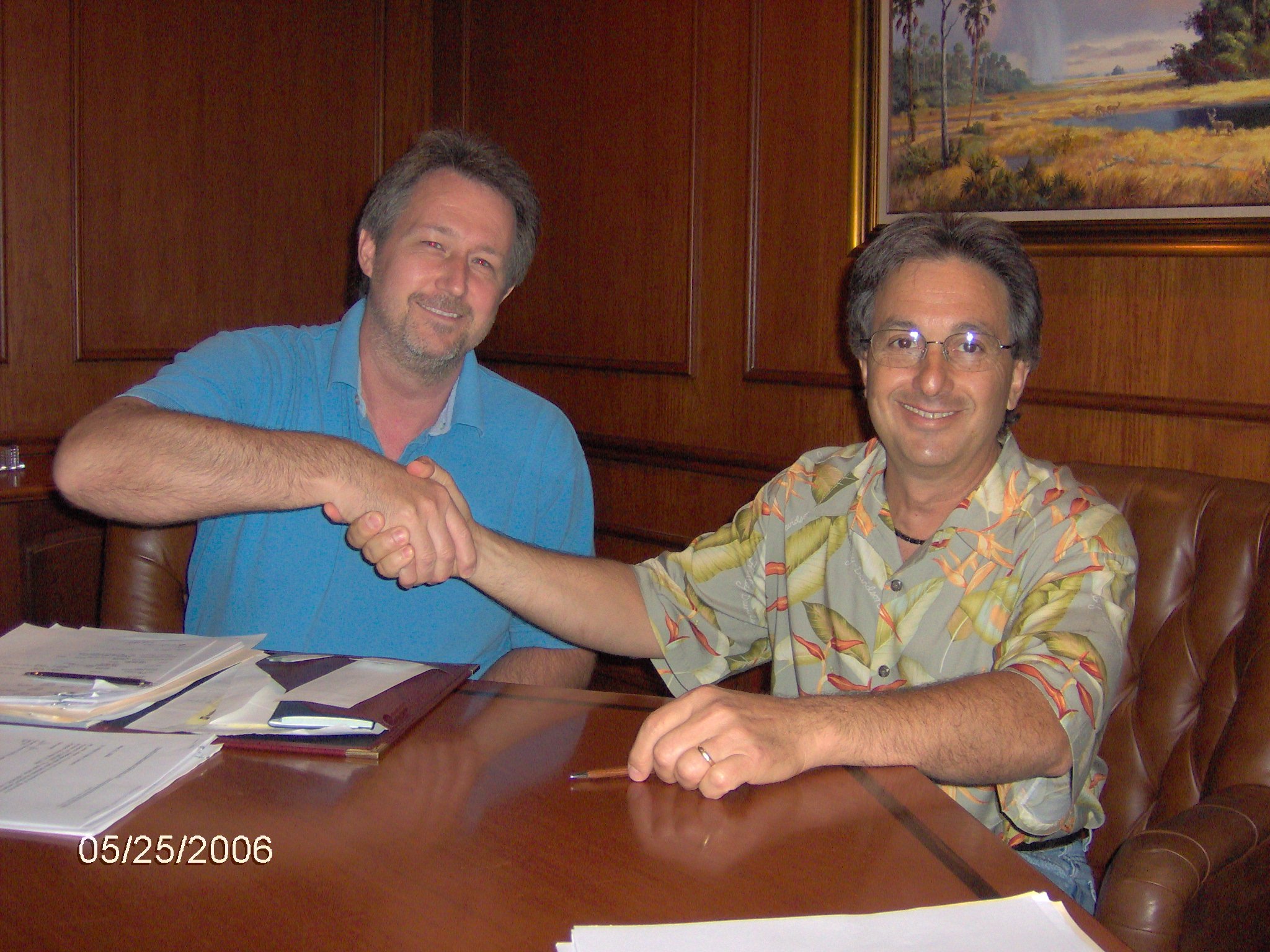 In May 2006, Ken decided to retire from the pizza business and now Keith has taken over the responsibility of making sure you have the same great food and friendly service that you have known since 1980.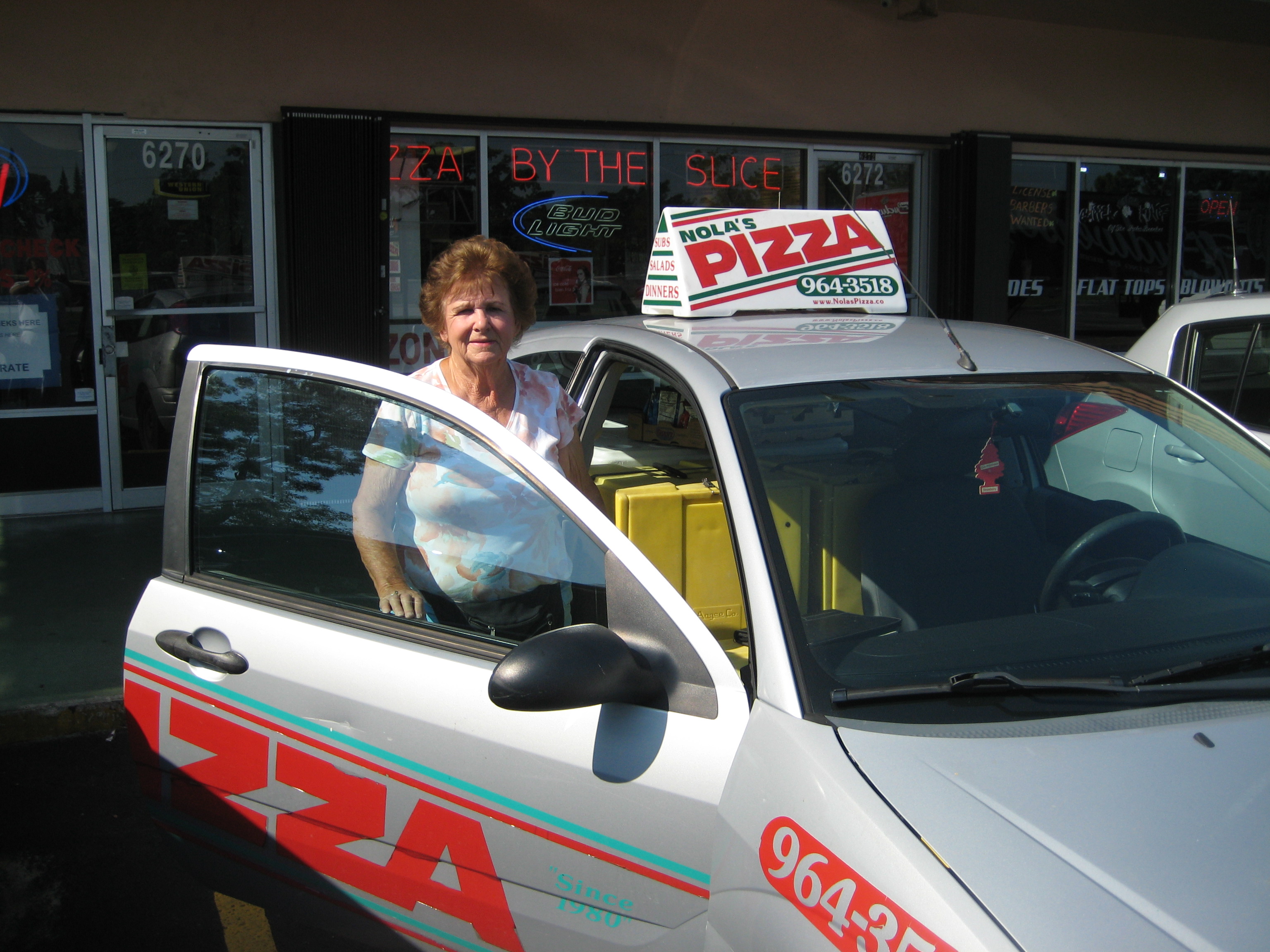 In May 2013, after 25 years of dedicated lunch service to businesses in the surrounding area, Mary decided to retire. This picture is on her last day running the lunch route. She will be missed by her customers and coworkers!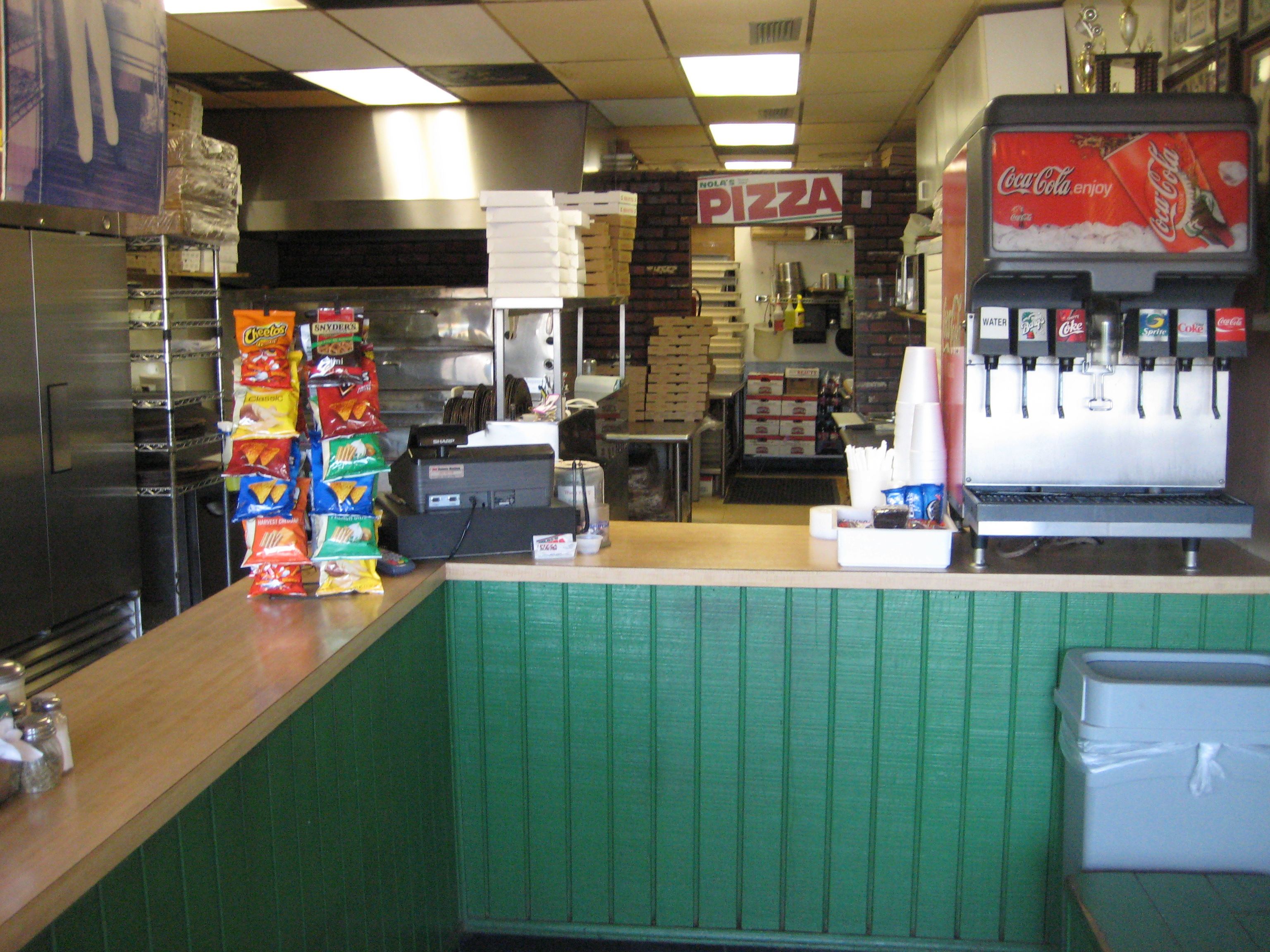 From 1980 to the present,
we strive to maintain the highest
quality food and service that you
have come to expect from your
favorite neighborhood pizzeria.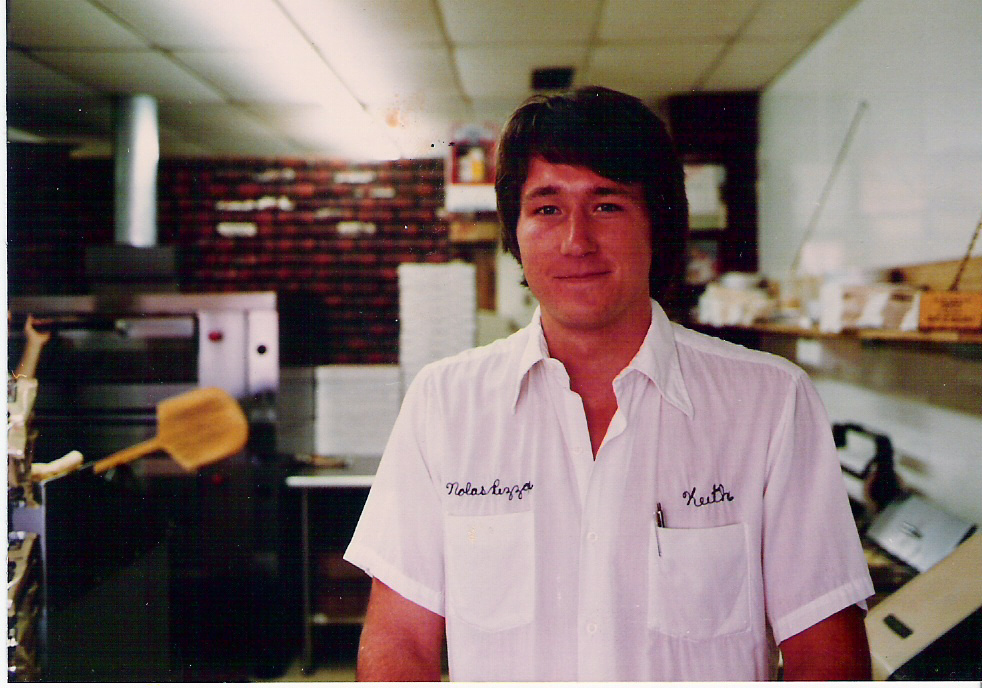 Keith at Nola's in 1983.

Keith at Nola's in 2009.